Donate Now
My Dear Watson
My Dear Watson is an original musical with books, lyrics, and music by Orlando area composer Jami-Leigh Bartschi. It is based on the Sherlock Holmes stories, and it specifically centers around the friendship between Sherlock Holmes and Dr. John Watson. My Dear Watson premiered at the Annie Russell Theater in Winter Park, Florida on May 16, 2014. Its first professional run was produced by the Empty Spaces Theatre Co(llaboration) and played at the Lowndes Shakespeare Center from March 3-7, 2016. It will make its New York debut in July 2017 as part of the New York Musical Festival!
News
More Information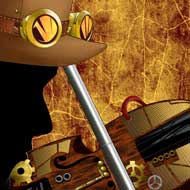 About the Show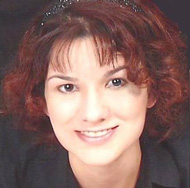 Playwright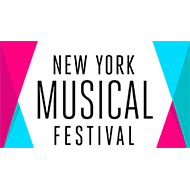 2017 Production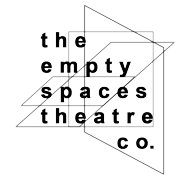 2016 Production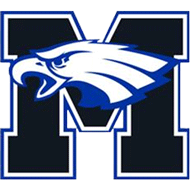 2014 Production
About the Show
My Dear Watson was conceived by Jami-Leigh Bartschi while pursuing her Master's Degree in Liberal Studies at Rollins College, which required the development of a thesis project. Bartschi's idea was to create and develop a full-length musical production based on the Sherlock Holmes stories, which were among her favorite literary works of all time. Not just entertaining stories, the Holmes works by Sir Arthur Conan Doyle make for an intriguing study on character relationships in Victorian literature. The plot and character devices utilized by Conan Doyle were unprecedented for their time and have had a profound influence on every detective story written since. You can read Mrs. Bartschi's research paper here.
Frequently Asked Questions
What is the structure of the musical and how long is it?
My Dear Watson is a non-recitative book musical in two acts, with a total running time of approximately two hours including intermission.
Is this a re-telling of one of Conan Doyle's stories or something original?
A bit of both. My Dear Watson is set in the original period of the late nineteenth century. It combines quotes, characters, and plot elements of several original Conan Doyle stories, including A Study in Scarlet, The Valley of Fear, The Three Garridebs and The Final Problem, all tied together in an original way. This allows the audience to be taken all the way from Holmes and Watson's initial introduction to the showdown with Moriarty in only a couple of hours.
Is the musical appropriate for children and families?
While My Dear Watson was not written specifically for children, some parents may find it suitable for family viewing depending on the age and maturity of those attending. The show contains:
Minimal mild language
Depiction of a crime scene where a murder has previously taken place
An instance of firearm use with a loud noise
A non-bloody fight scene
An implicit tobacco reference (Holmes carries a pipe)
No sexual themes or references
When is the next run of the musical and how can I get tickets?
We are eagerly looking forward to staging the production at the New York Musical Festival from July 11-16 (purchase tickets here), and we are actively exploring and seeking opportunities to put the show in front of even more audiences, both locally and beyond.
What resources are required to stage a production of My Dear Watson?
My Dear Watson is written for maximum production flexibility. The musical features eight characters who may perform with or without an ensemble. Sets and costumes may be very simple or as elaborate as resources allow. For maximum effect, the musical is scored for string quintet, woodwind quintet, piano, and percussion. However, the show can be performed very effectively with only a piano and violin, or a track may be used if necessary.
How can I bring My Dear Watson to my area?
We would love to hear from you. Please e-mail for more information.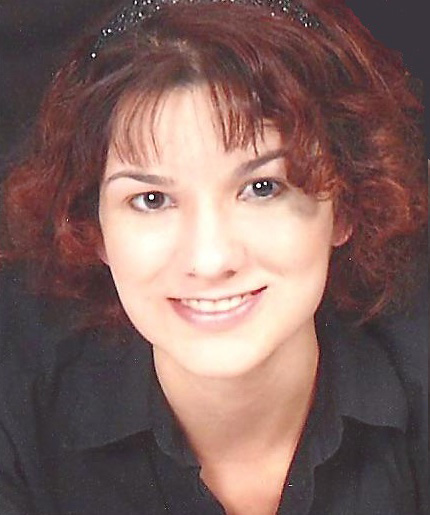 About the Playwright
Jami-Leigh Bartschi is a music educator, playwright, musical director, and composer, originally from Milford, Connecticut. She holds a Bachelor of Arts Degree in Music and a Master's Degree in Liberal Studies from Rollins College. She has been recognized as Teacher of the Year, and she has accompanied and musical directed numerous productions, including West Side Story, Guys and Dolls, The Drowsy Chaperone, and Cinderella, among others. She lives with her husband in Longwood, Florida.
2017 New York Musical Festival Production
My Dear Watson will make its New York Debut this July at the prestigious New York Musical Festival, which nurtures the creation, production, and public presentation of stylistically, thematically, and culturally diverse new musicals to ensure the future vitality of musical theater. John DiDonna, a 25-year veteran of Orlando theater, returns to direct this production. Our creative team couldn't be more excited about this amazing opporunity to introduce this production to a new audience in the musical theatre capital of the world!
Showtimes
Tuesday, July 11, 2017 at 8:00 pm
Thursday, July 13, 2017 at 9:00 pm
Friday, July 14, 2017 at 1:00 pm
Saturday, July 15, 2017 at 5:00 pm
Sunday, July 16, 2017 at 1:00 pm
All performances will be held at:
Playwrights Horizons - Peter Jay Sharp Theater
416 W 42nd St, 4th Floor
New York, NY 10036
Learn More from NYMF Map to Theater
Directed by John DiDonna
Cast

John DiDonna Sherlock Holmes
John DiDonna is Chair of Theater for Orlando's Valencia College, as well as the Creator of the Victorian Horror Troupe Phantasmagoria. Recent roles include Martin in Albee's The Goat, Frank N Furter in The Rocky Horror Show, de Sade in Marat/Sade, and Sir Thomas More in Man for All Seasons. As a director John has guided Phantasmagoria through eight seasons, and recently directed his original works Creation and Division: The Trayvon/Jordan Project.

Kyle Stone Dr. John Watson
Kyle Stone is excited to make his return to the role of Dr. John Watson in this year's Festival. He is currently based in Florida where he is represented by BMG TALENT for TV and film work. Most recent credits include Jacob Aborn / William Bellows in Nancy Drew and Her Biggest Case Ever, John Utterson in Jekyll and Hyde: The Musical, and Ken Peterson in Whose Life Is It Anyway. Kyle is a proud troupe member/storyteller of Phantasmagoria.
Jason Blackwater Professor Moriarty
Jason Blackwater is a graduate of London's East 15 Acting School and iO Chicago. Theatre credits include: The Buddy Holly Story (UK National Tour), Father in Lil Women: A Rap Musical (Frigid Festival, Orlando Fringe), Frank Strang in Equus (Dir. Jeremy Seghers), Donner in The Eight: Reindeer Monologues (Orlando Fringe), Rooney in Ferris Bueller's Day Off: The Unofficial Musical (Orlando Fringe), Simple in Merry Wives Of Windsor (Brighton Open Air Theatre). Film credits include: The Florida Project (Dir. Sean Baker). Jason could not be here without the loving and supportive Megan.

Justin Mousseau Inspector Lestrade
Justin Mousseau is an Actor/Comedian from Orlando, FL. An alumnus of the University of Central Florida Musical Theatre Program, he has appeared in numerous productions across the Central Florida region, including the regional premiere of Big Fish (Amos Calloway), Lizzie Borden (Joseph Howard), Nancy Drew and Her Biggest Case Ever (Carson Drew/Burglar) at the Orlando Repertory Theater, as well as several roles at Universal Studios Orlando. This May, he was seen in the world premiere of Zombie Island, or: How to Survive a Wedding with Your Ex at the Orlando International Fringe Festival.

Liz Curtis Mrs. Hudson
Liz Curtis has been acting in Central and South Florida for some 40 years. She once appeared in a production of Proof in South Africa with Marius Weber. She holds a B.A. in English and an A.A. in Drama.

Jackson McLaskey Cecil Barker
Jackson McLaskey is an NYC based actor/writer originally hailing from Detroit, MI. Previous credits include Frank-N-Furter (Rocky Horror Picture Show), Frederick Fellows (Noises Off), O Li Roon (In the Red and Brown Water), and Sky Masterson (Guys and Dolls). McLaskey holds a BFA from Wayne State University and extends his thanks to the team at My Dear Watson. He wishes to express much love to a wonderful family and the world's most supportive friends. For Kaye.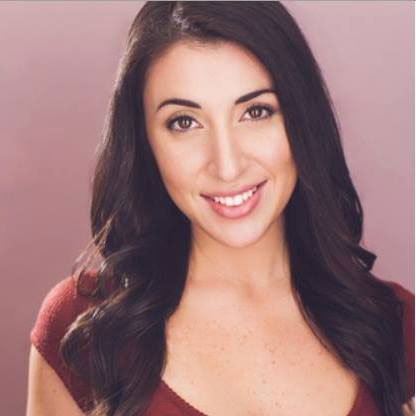 Jaz Zepatos Mrs. Douglas
Jaz Zepatos is an NYC-based Actress/Improviser and first-time NYMF participant. Previous roles include Lauren in Circle Mirror Transformation, Gloria in Boeing Boeing, Natalie in Next to Normal, and Audrey in Little Shop of Horrors. She is a proud Rollins College alumna and is thrilled to be part of this team.

Tim Marriott Mr. Douglas
Tim Marriott is very excited to join the cast of My Dear Watson. A Florida native, his musical credits include The Rocky Horror Show (Rocky), Hairspray (Link Larkin), Social Intercourse (The Duplex, NYC), and Rent. Other shows include Shakespeare's Twelfth Night (Orsino), Hamlet (Laertes), and Two Gentlemen of Verona (Proteus). He sends his love to his Galway Girl, Katie.
Crew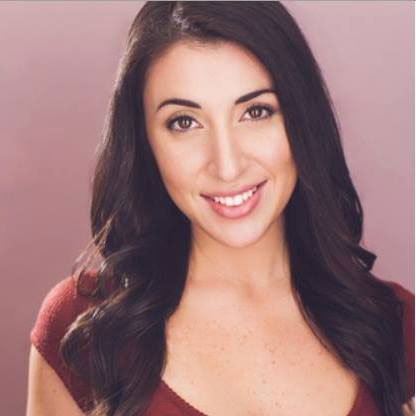 Jaz Zepatos Assistant Director
Jaz Zepatos is an NYC-based Actress/Improviser and first-time NYMF participant. Previous roles include Lauren in Circle Mirror Transformation, Gloria in Boeing Boeing, Natalie in Next to Normal, and Audrey in Little Shop of Horrors. She is a proud Rollins College alumna and is thrilled to be part of this team.

Jami-Leigh Bartschi Musical Director
Jami-Leigh Bartschi is a playwright, composer, and music teacher from Orlando, Florida. She has served as Musical Director for numerous professional, community, and school productions, including The Producers, Cinderella, Cabaret, Young Frankenstein The Drowsy Chaperone, Little Shop of Horrors, and many more, including the first two productions of My Dear Watson in the Central Florida area. She received her B.A. and M.L.S. degrees from Rollins College, and she is a lifelong Sherlock Holmes fan.
Meghan Pelfrey Stage Manager
Meghan Pelfrey has stage managed numerous Central Florida productions, most recently the regional perennial favorite Phantasmagoria. Her previous credits include Romeo and Juliette, Aridane auf Noxos, Season Sparkle, and Sweeney Todd for the St. Petersburg Opera Company. She holds degrees in Technical Theatre from the University of South Florida and Valencia Community College.

Dana Mott Projections
Dana Mott is the Conductor of Narrative Chaos (Creative Director) at Simiosys, a Central Florida creative design and consulting firm. Dana's background is interactive storytelling for live and virtual experiential design. She is also actively involved in local theatre as an art director and projection artist for productions such as Phantasmagoria.

Coleen Carlson Costume Design
Coleen Carlson is a fifteen-year veteran of theatre, making the transition from the stage to professional costuming in 2014. After spending years on the stage, she was thankful to be able to return to her passion of the theatre, costuming shows such as Young Frankenstein, Moon Over Buffalo, Cabaret, and King Lear. She has spent the better part of a decade working with historical costume, and recreating historical pieces. Coleen would like to thank her family for their constant support, and the cast and crew for the incredible opportunity to bring My Dear Watson to life.

Mark Bartschi Business Manager / Webmaster
Mark Bartschi is an HR professional from Central Florida. While his acting credits are limited to high school productions, he is a lifelong fan of musical theater and music in general. Bartschi holds a Bachelor of Arts degree in Computer Science and a Master's Degree in Business Administration, both from Rollins College. He is thrilled to be on this incredible journey with his wife Jami and honored to support the administrative aspects of this production.
Orchestra

Pati Sayers Piano
Pati is a Music Specialist and accompanist for Theatre UCF. She graduated from UCF with a BA in Music and an MA in Education. She earned her way through college by playing for shows at a local dinner theatre. Previous to her UCF position, she was choral music director at South Lake High School in Lake County. Most recently, she performed in a cabaret in NYC at the Duplex with UCF students, alums, and professors. She was part of the orchestra in the fall 2014 production of Les Miserables at the Orlando Shakespeare Theatre, and she recently was the musical director for Ain't Misbehavin' at the Mad Cow Theatre and Hair at Theatre UCF. Pati is also appearing in a caberet at Feinstein's 54 Below in NYC. She is married to John and has three sons and a new granddaughter. Pati is very excited and honored to be a part of this creative arts presentation of My Dear Watson.

Eri Park Violin
Eri Park is a Violinist, a Violin Teacher, and a musical thinker. She studied violin under Matitiahu Braun and Elmar Oliveira while she was at Rollins College and Lynn University. She is also a recent graduate of Queens College with a Master's Degree in Musicology. With her multinational background, she has been actively performing in the United States, Asia, and Europe, engaging in various activities, festivals, and concerts. Currently, she resides in Queens, New York.
Special Thanks
Poster Design
Adam McCabe
Soundtrack Recording & Mixing
Leslie and Evan Jones
Signature Sponsor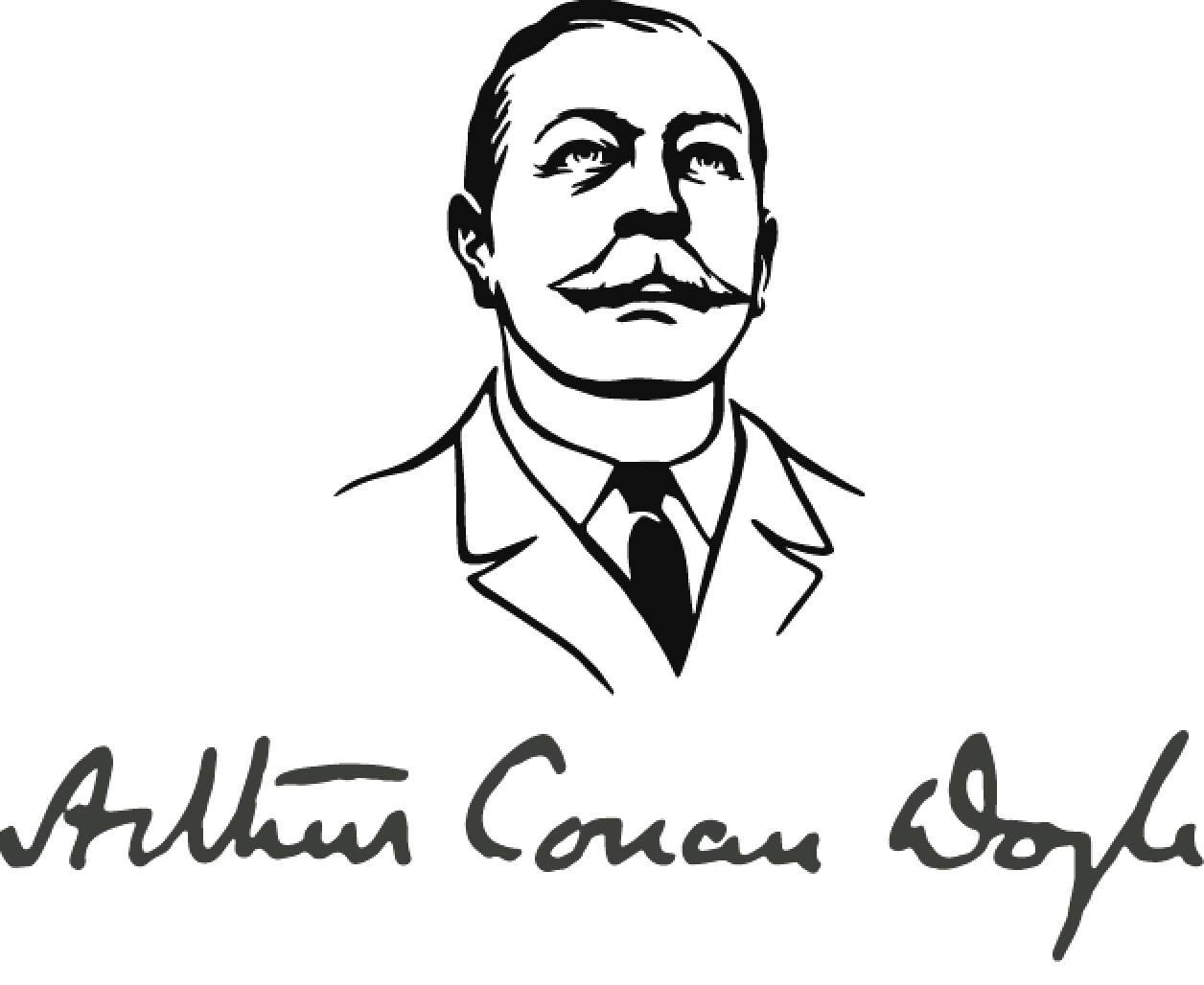 The Conan Doyle Estate
Holmes Donors
$100 - $500
Bettie Mousseau
Kenneth D Peterson
Ed and Diane Wlodarczyk
Maureen and Gary Mousseau
Kenneth and Patricia Bartschi
Bryan and Christina Gary
A Mutant Called Wanda (Coleen Carlson)
Carlene Rogers
Sondra Jones
Dr. John E Accola, Jr.
Jace
Inspector Kemp
Your Fans in England - W&K
The Hafner Family
The Whitlow Family
Connie Halscott
Joannie Vincent
Steve and Diane Furo
Michael Timmel
Kim Williams
Patricia Lancaster
Beverly Haddad
Pattie Sartor
Liz Curtis
Watson Donors
$50 - $99
Sarah Classon
Amy Troell
Mary E Curtis
Deborah Germann
Costello Educational Foundation
Megan Wolson
K. Ciocco
Rebecca Charuk
Margaret Lamb
Peter Linschoten
Duncan Nichols
Christina Horn
George McGowan
Jennifer Omundson
James Rode
Carol Duberstein
Lestrade Donors
$25 - $49
Terrilea Myers
Marie Straughn
Jordan M Gates
Mary Giraulo
Tiffany Piland
Kenneth Earl Adams
March Parchman
The Cousin Family
James Aloysius Morrison II
Robert Volpe
William Boles
Kelli Knight
Rex and Kelley Black

Mrs. Hudson Donors
$10 - $24
Laurie Bitters
Samantha Boelter
Jaci Diane
Dorothy Perock
Rebecca Solka
Andre Williams
John Timmel
Jen and Cheddy Campbell
Marian Bakunoff
Garrett Jurss
2016 Empty Spaces Theatre Co. Production
My Dear Watson was peformed professionally for the first time March 3-7, 2016 at the Mandell Studio Theater in the Lowndes Shakespeare Center. The show was helmed by John DiDonna, a 24-year veteran of Orlando theater. His company, Empty Spaces, is known for the eclectic perennial favorite Phantasmagoria and many other productions both original and familiar. DiDonna and Empty Spaces are deeply involved in local theater events, including The Red Chair Affair, the Orlando Fringe Festival, and the Orlando Shakespeare Festival Intern Program.
Showtimes will be at 8:00 nightly during the March 3-7 run. Tickets are $22 for adults and $15 for students, seniors, and military.
Purchase Tickets Online Will Call Reservations 407-328-9005
Under development for well over 7 years, this work was developed by Bartschi with the guidance of Broadway veteran and then Rollins professor Kevin Gray (Broadway's Phantom of the Opera, Jesus Christ Superstar and multiple touring shows). His collaboration was instrumental in both inspiration and in the actual process of writing and creating the work. In the initial reads Gray essayed the role of Watson opposite current Sherlock John DiDonna. Gray passed away on February 11, 2013—these performances are dedicated to him and his inspiration—and most importantly his friendship.
Directed by John DiDonna and Chris Prueitt
Sherlock Holmes
John DiDonna
Dr. John Watson
Kyle Stone
Professor Moriarty
Kevin Sigman
Inspector Lestrade
Justin Mousseau
Mrs. Hudson
Liz Murray Curtis
Cecil Barker / Ensemble
Chris Markcity
Mrs. Douglas / Ensemble
Chelsey Panisch
Mr. Douglas / Ensemble
Kyle Wait
Stage Manager
Meghan Pelfrey
Musical Director
Jami-Leigh Bartschi
Fight Director
Bill Warriner
Costumes/Props
June Yarborough
Props/Furniture
Barbara Solomon
Set Designer
John DiDonna
Set/Paint/Light Crew
John DiDonna
Chris Prueitt
Chris Markcity
Leanna Pacheco
Lora Sweat
Jecean Mikhael
Ben Akers
Tasha Rentas
Kim L. Marquad
Prop Crew
June Yarborough
Dion Leonhard
Backstage Crew
Crystal Becker
Special Thanks
Lake Howell High School
Valencia College
Mark Bartschi
Orlando Shakespeare Theater
The Master's Academy - Morgan Matos
Piano
Dana Thurmond Bruno
2014 Master's Academy Production
My Dear Watson made its world premiere at the Annie Russell Theater on the campus of Rollins College in Winter Park, Florida. The original run was produced by The Master's Academy, a private school in Oviedo with a renowned performing arts program. Hundreds of local patrons were the first to see this work performed publicly over four shows in three days in May 2014.
Directed by Morgan Matos
Sherlock Holmes
Kevin Gaj
Dr. John Watson
Jordan Herrold
Professor Moriarty
Noah Hinrichsen
Inspector Lestrade
Jaci Stephans
Mrs. Douglas
Briana McDaniel
Mr. Douglas
Alex Whitehurst
Student Director
Kayla Mendez
Stage Manager
Madeline Aquino
House Manager
Arlene Outerbridge
Fight Choreographer
Jef Gordan
Lighting Designer
Jon Whitely
Assistant Lighting Designer
Holly Stallard
Light Board Operator
Hannah Cole
Spotlight Operators
Courtney Hoffman and Shae Corey
Electrics Crew
Sarah Griffin and Chris Pepe
Fly Crew
Danielle Bitikofer and Nicholas Bouwman
Sound Technician
Robert Miller
Makeup and Hair
Teresa Solano and Marina Solano
Assistant Stage Managers
Rebekah Clow and Brianna Kegelman
Prop Master
Grace Kearney
Assistant Prop Master
Ashlee Priest
Prop Artisans
Jessica Spencer and Annabella Linares
Costume Intern
Lindsay Davey
Costume Assistant
Haley Macbeth
Marketing Intern
Skye Kim
Marketing Assistants
Sierra Outerbridge and Bradley Adams
Stage Crew
Eric Bigham, Leah Kearney, Chris Trovillion, David Wohlever, Jennie Gates, Amanda Nash, Alyssa Urian, Lauren Hutchinson, Micah Renfrow, and Adam Whelan
Percussion
Sierra Outerbridge and Emily Woo
Page Turners
Annabella Linares and Shannon Hosch